Are you ready for the pool parties, beach escapades, and the warm weather? I know that I am! It's that time of the year to take out the swimsuits, sunnies, and flip-flops! The plus size fashion options for plus size swim have improved by leaps and bounds, year after year, with more and newer plus size designers and retailers coming into the space, we have more than a few options! We have been teasing and sharing a few great plus size bikinis, swimdresses, and swimwear, but what happens once you have your suit? Well, once you've picked out your FAVE swimsuit it's time to top off the outfit with the perfect poolside cover up!
So what is your style? what speaks out to you the most? Where are you going? There are quite a few styles to make it fashionably and functionally work for you! You have the pant cover up, kimono style, the sarong, and the classic relaxed, I am uber fabulous maxi dress coverup… now all you have to choose which looks best for you!
There are many options when it comes to cover-ups, but not to worry I'm here to help!
1. Marimekko for Target Women's Plus Size Cover Up – Albatrossi Print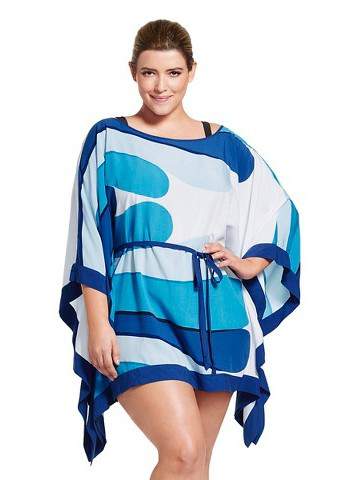 2. Melissa Odabash Maxi Kaftan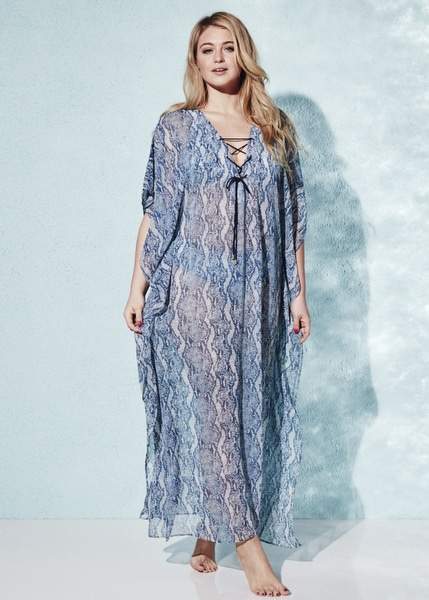 3. JIBRI Metallic Cap Sleeved Sheer Poolside Maxi Dress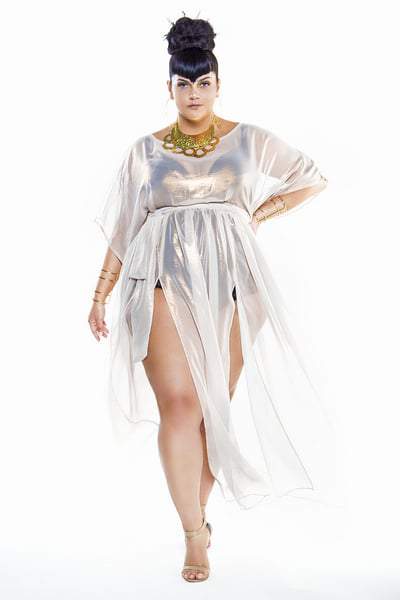 4. "Simply Yours" Simply Yours Maxi Kaftan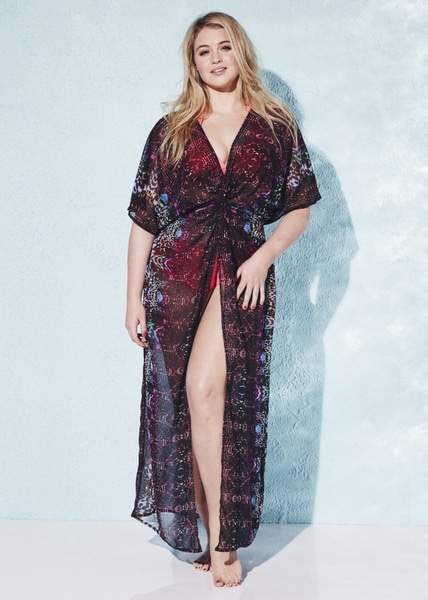 5. Always For Me Textured Stripe Plus Size Cover Up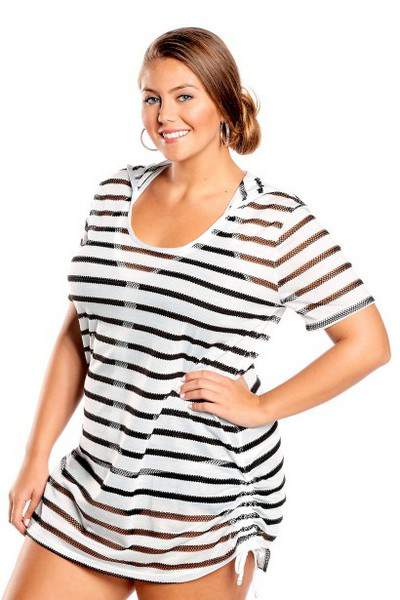 6. JIBRI Bat Wing Sheer Poolside Jumpsuit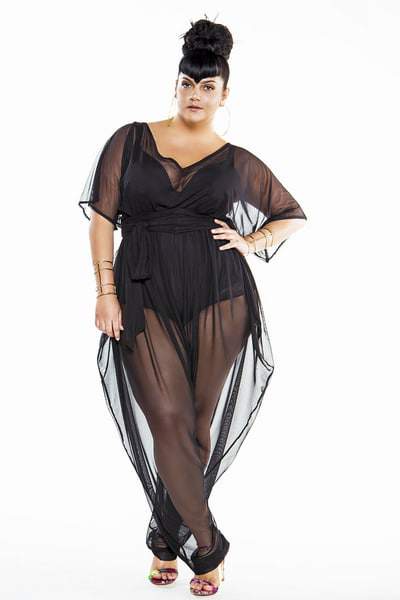 7. "Beach To Beach" Beach To Beach Pants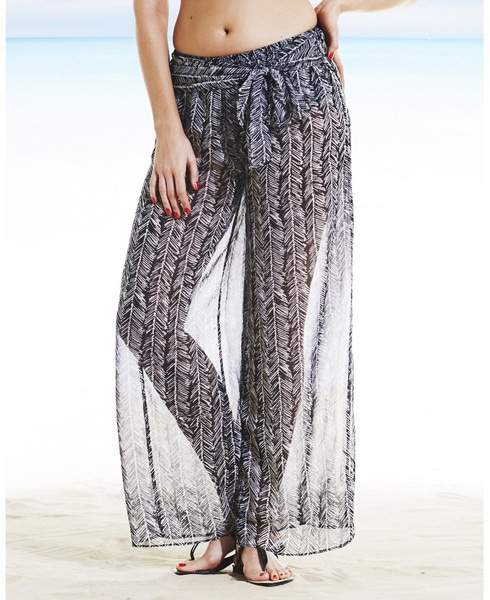 8. Swim Crochet Cover Up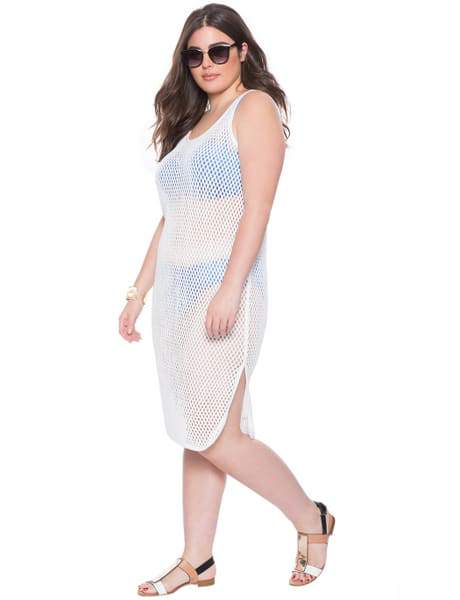 9. Cheetah Kimono Cover-Up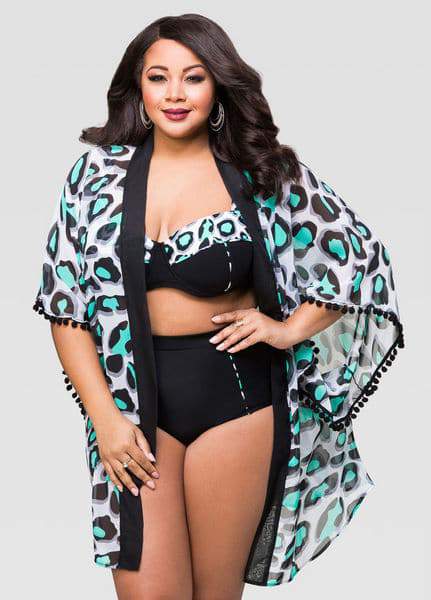 10. Chevron Plunge Coast Maxi Dress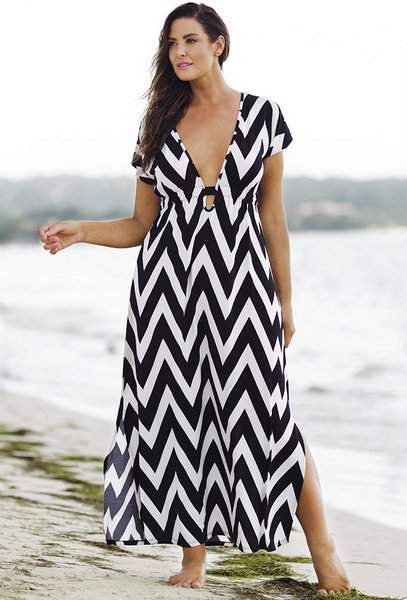 11. Crochet Flyaway Maxi Skirt Cover-Up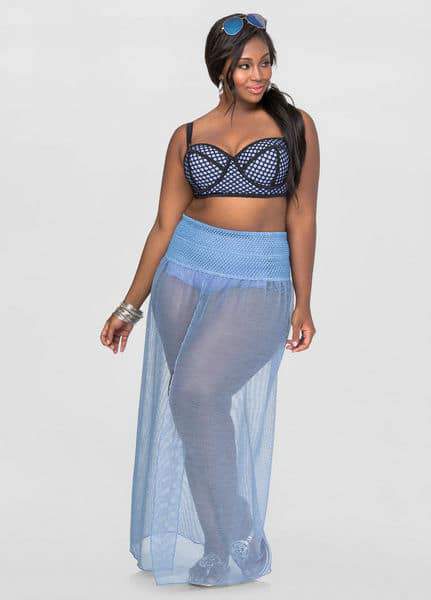 12. Lace Bell Sleeve Cover Up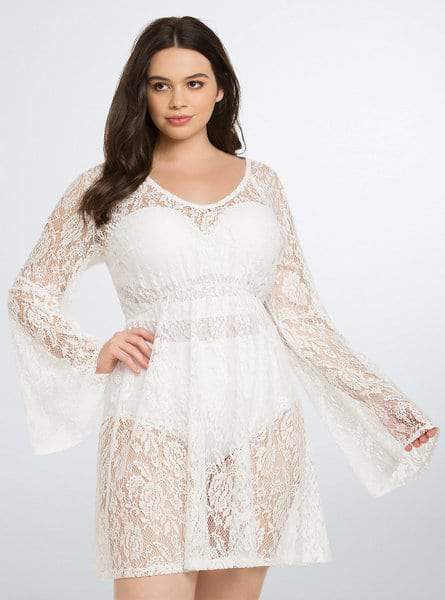 13. Plus size lace bathing suit cover ups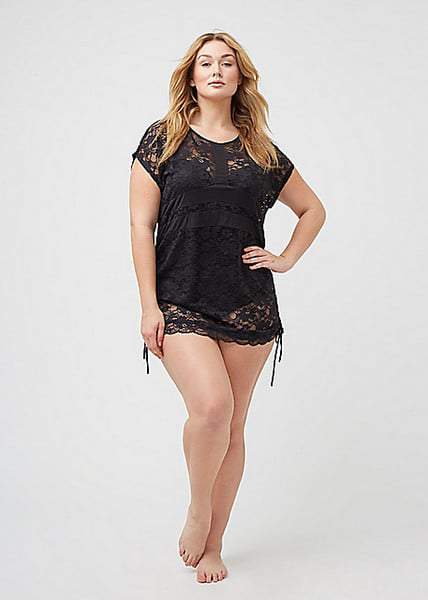 14. Women's Plus Size Malibu Swim Cover Up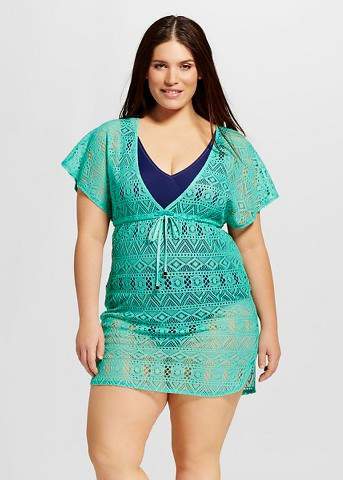 15. Crochet Swim Cover Up Skirt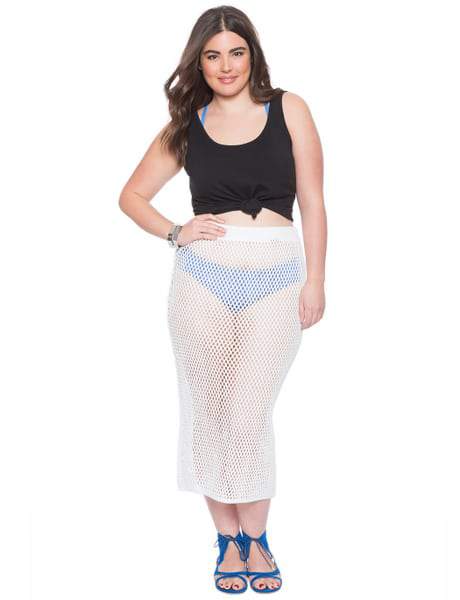 Now ever since Jibri launched poolside cover ups with last year's TCFSwim, Jibri kinda stole the show, with the sheer luxe and high fashion looks! But there are still quite a few fancy options that we have picked out for you!! Eloquii's easy cover-up will keep you cute and fresh whether at the pool or the beach. How cute is that chevron deep plunge maxi dress from Swimsuits for All? That would look cute with an aqua, teal, red, or orange swimsuit! Promise! And don't be shy to rock that sarong from Simply Be, it literally will go with anything!
I do love a great beach sarong, with the varied ways to tie and rock it! But how about a pant cover-up? Not only will you stand out because of its uniqueness but it is a great way to add additional interest to your look! Now, if you just want to be comfortable but still cute go for the dress, super easy super chic! If you want to go for the carefree BOHO look, that is waaay back in action now, go with the kimono for sure! And there is nothing better than that fun fringe, love it!
Which looks were your favorite? How are you owning it? Let me know what you think ladies!